Though battery technology for propelling ships is at its infancy, the world's first cruise ship propelled partially by battery power is set to head out from northern Norway on its maiden voyage.
Designed to sail in harsh climate waters, the cruise ship christened as the Roald Amundsen, can take about 500 passengers. Named after the Norwegian explore, Roald Amundsen of polar regions and a key figure of the Heroic Age of Antarctic Exploration. He led the first expedition to traverse the Northwest Passage in 1906 and the first expedition to the South Pole in 1911. He led the first expedition proven to have reached the North Pole in 1926.
Reports say that the engines run mainly on marine gasoil, the ship's battery pack enables it to run solely on batteries for around 45 to 60 minutes under ideal conditions. The ship can sail up to 18-20 days in areas where there are no charging points.
As a solution to saving the environment, the company estimates that the battery pack will reduce fuel consumption and save about 20% in carbon dioxide emissions.
"It's designed to take excessive energy from the engines and put into the battery when the ship doesn't need it, and put it back into the engine when the ship needs it — it is a way of reducing emissions significantly without having charging stations available," Skjeldam said.
The company, which operates scenic cruise lines along the country's fjords and into the Arctic, was inspired by Norway's fleet of hybrid ferries and also its growing fleet of electric cars, he said.
The company's head believes that Hurtigruten expects infrastructure will improve on its traditional routes along the Norwegian coast.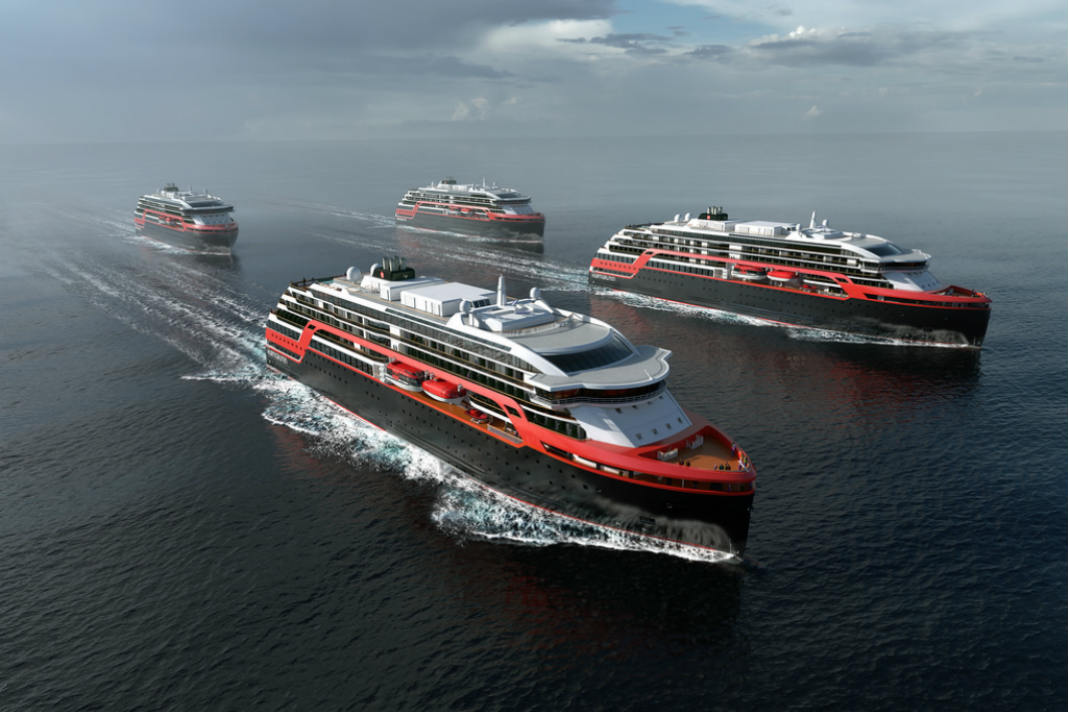 The future for batteries on larger ships also hinges on suppliers' capacity to develop lighter, more powerful systems.
Also Read: India rejects US international religious freedom report

"We expect a revolution on battery technology for ships, we expect batteries to be lighter, more effective, and we've set aside extra room for more batteries to be installed when battery packs become more effective," Skjeldam said.
He added that the second hybrid cruise ship the company has on order, to be delivered later this year, will have battery pack with twice the capacity of the Roald Amundsen.