Bangladesh government to protect Hindus and crack down on jihadis: VHP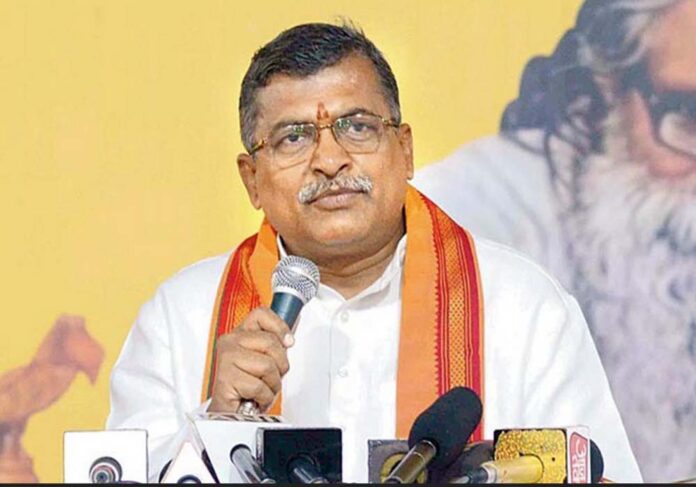 The Vishwa Hindu Parishad has strongly condemned the incidents of attacks on temples and idols of Hindu deities in Bangladesh and demanded strict action against the invaders and protection of Hindus. The Union General Secretary of VHP, Shri Milind Parande has said today that a copy of the Quran was placed on the idol of Hanuman ji outside a Durga Puja Mandap in Comilla area of ​​Chittagong Division, in the dark of night, and the Durga Puja Mandaps were arranged at different places. Hindu society is deeply hurt by the destruction of idols.
There are reports that there is a continuation of brutal torture of Hindus. At least two Hindu minorities have died and more than 500 have been injured in attacks on temples and shrines. Incidents of desecration of idols during the Durga Puja festival have taken place at many other places in Bangladesh. The situation there is likely to deteriorate further considering there are fears of further attacks on Hindus due to the alleged call by local extremist and terrorist organisations. Due to this the minority community of Bangladesh is even more afraid. The Government of Bangladesh, while ensuring the safety of its minority Hindus, should curb jihadis and make arrangements for compensation for the loss of the victims Hindus and fair compensation to the dead and injured.
Shri Parande today said that the Government of India as well as the international community should pressurize the Government of Bangladesh to take appropriate action to protect the lives and property of the minority Hindus and their religious beliefs. Expressing concern over the silence of the United Nations and its related agencies on the subject, he said why do they shy away from action when it comes to protecting the human rights of Hindus? The Government of Bangladesh should ensure strict measures to prevent the recurrence of such incidents in future with immediate arrest and stringent punishment of the jihadists.
He assured that the entire Hindu society including Vishwa Hindu Parishad stands with the suffering Hindus of Bangladesh and we will extend all possible help to them.