This is probably the first question asked by your in-laws if you are getting married soon. Matching kundalis based on zodiac signs is a very common and prevalent affair, especially in India. Your wedding style is another important issue revolving around your mind during this time. Let us help you out a bit here. We give you the perfect wedding style matching your personality trait based on your zodiac sign. Quite unbiased right? Let's ask you again.. What's your Rashi?
Aries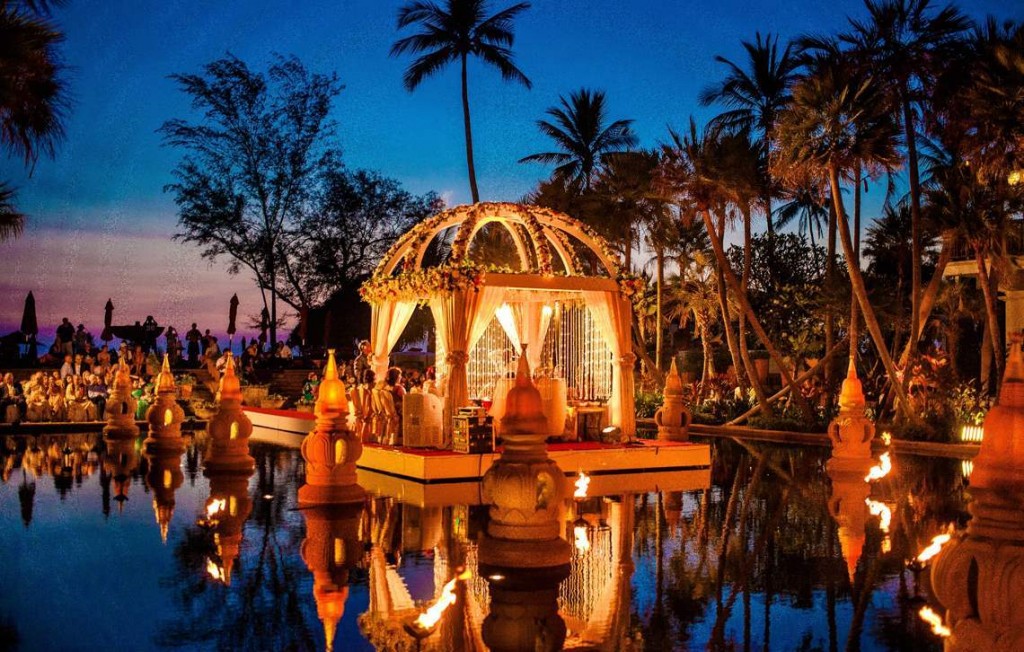 You are an adventurous sign and nothing can match this attitude more than a destination wedding. Call out all your relatives and his/hers too and have a fun wedding at an exotic destination.
                                                                       Taurus
 A lover of old times, you like all things vintage. You should probably go for the 90s theme mixed with colourful decor and indie music.
Gemini
Classy is the way to go for you. Going for unconventional yet sophisticated decor of white and move with probably some orchids suits your persona.
     Cancer
You are quite traditional when it comes to occasions like weddings. Getting married at home with lots of relatives and friends dancing around and enjoying your big day will be more important to you than having a lavish wedding at a 5-star hotel.
                                        Leo
You are a born attention seeker and when it comes to getting married, you would never want to miss the spotlight. This calls for a huge party with lots of guests and expensive decor. Afterall, it's 'YOUR' wedding!
Virgo
Minimalism is your style. You want your wedding to be a private affair, therefore, you should go for a temple wedding if not much. Being the logical one, you would rather spend your money on a world tour honeymoon than an extravagant celebration.
  Libra
Getting married outdoors under the stars or the sun shining bright on a winter noon will suit your personality the best. P.S. Don't forget to wear those shades!
Scorpio
You've kind of adorned fairy tales since childhood. Your wedding style should probably include all things glittery with a little mix of classy and traditional.
Sagittarius
You are an easy bee and when I say that, I mean a really stress-free one. Your wedding should be hassle-free, even if it is a simple affair with very few guests and effortless décor.
Capricorn
An avid planner that you are, everything should be perfect at your wedding. We won't be surprised if you are taking last minute inspection rounds in your wedding dress! Whether you have a budget wedding or an expensive one, if the drapes don't match the flowers, the decor gets rejected.
Aquarius
Being a water-sign, a cruise wedding will be suggestive for you. An emotional being as you are, it will also be fun when all your loved ones will be at one place rejoicing and joining you on your big day.
                                    Pisces
Low on budget high on fun- that's the ideal wedding style for a person with your zodiac sign. You know how to have fun and it definitely does not need you to have excessive expenditures.
I hear wedding bells ringing already!